Lutra LED lightline
Makes your escape route visible
Lutra LED Lightline
The Lutra LED lightline prevents you from entering a labyrint in a dangerous situation. The escape route is clearly indicated by this high-quality LED lightline.
The Lutra LED lightline can be used in many situations.
Escape doors and emergency exits
This LED lightline can be perfectly used as contour lighting for escape doors and emergncy exits.
By using high quality lenses, the Lutra is particulary suitibable as emergency lighting. The viewing angle of this high-quality emergency lighting product has a range of  -90o  / +90o   . This allows you to see the emergency door from virtually any position in the room or warehouse.
Advantage contour emergency lighting
By making use of a contour emergency lighting, the emergency door remains more visible even in case of a heavy smoke development, than in the pictogram at the top of the room. In case of fire, the smoke will move upwards. The contour emergency lighting runs almost to the bottom of the door, so that it will com out partially under the smoke.
Guideline along the wall
The Lutra LED lightline can also be used for marking routes, in buildings, on outside areas, in tunnel, etc. In such a situation you can opt for ling strips places against each other or with a gap. Another possibility is to place small blocks along the wall. For more information, please contact our sales department.
Easy mounting
The Lutra is delivered fully assembled and is a plug and play application. Mounting holes are provided in the bottom of the profile.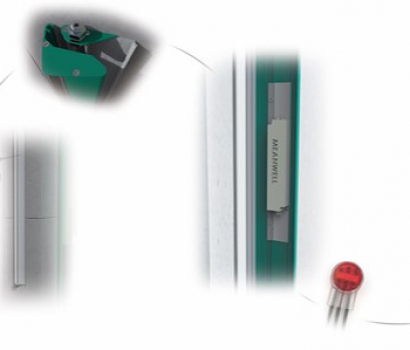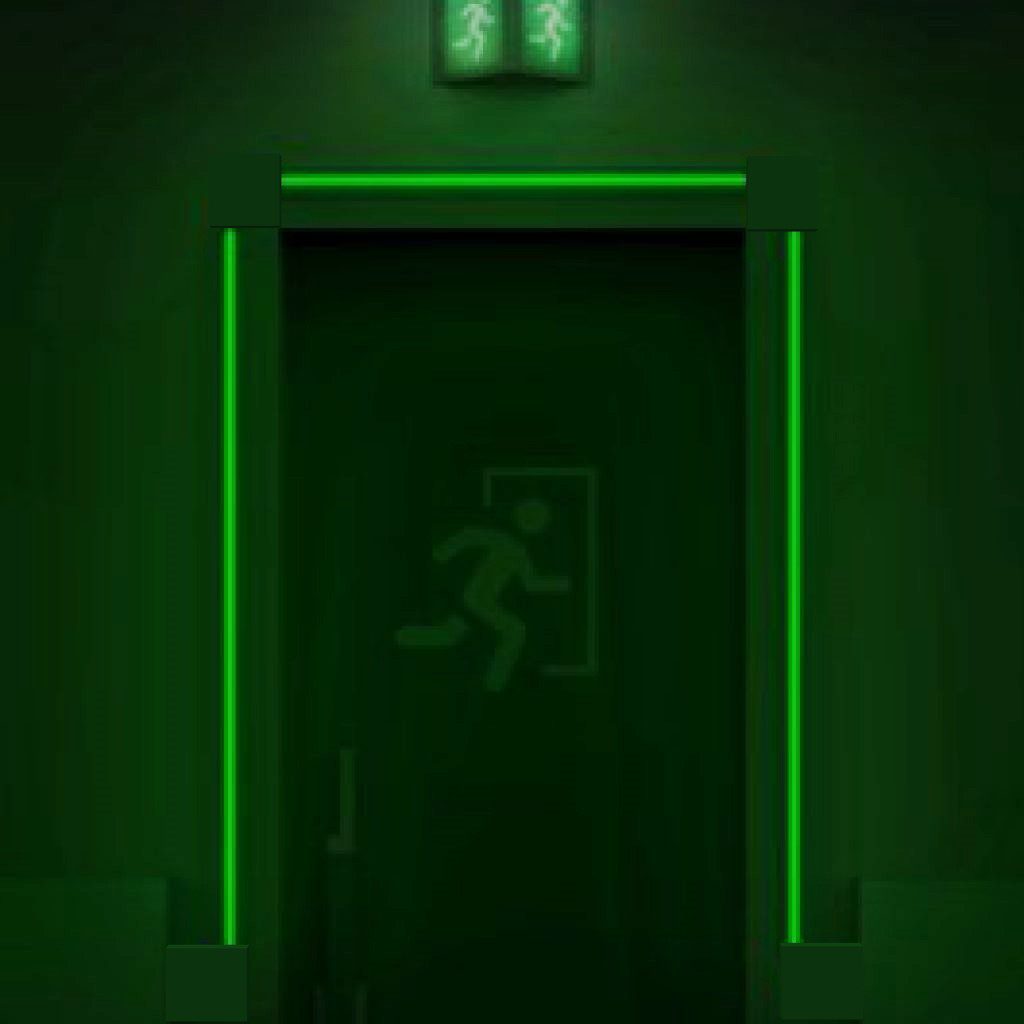 Voltage
24 VDC
Wattage
14 W/m
Lightsource
LED
Light color

Green

Dominant / peak wavelenght 520-540 nm

Operational temp.
-25 / +55 gr. Celcius
With x height (mm)
85 x 45
Length (mm)
250 tot 3000
Lens
Polycarbonaat
Viewing angle
-90o  / +90o
Installation cable
2 m – 2 aderig
Profile
Aluminum Ral 5024 Traffic green